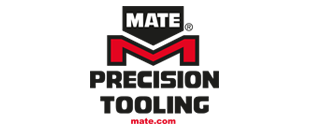 You can contact us for standard tool and multitool needs for Trumpf punch machines in the market.
Our Trumpf style tool steels are made of M4 tool steel as standard. M4 tool steel is heat- treated twice during the production stage. Purpose of this; it increases the wear resistance of the material at every point by keeping the carbide distribution homogeneous.
By means of Mate Quicklock™ system, you don't need to adjust punch angle on the alignment ring. Because  your time loss is reduced ,no need to buy the alignment  ring for each punch. Your punches are produced by referring to the point you want,  point 0. By means of  the pin system, you can easily fix your punches to the alignment ring. Also you do not need to buy different alignment ring for size 2 and  size 1 punches. The Quicklock alignment rings are compatible with size 1 and size 2 punches  in their system. Also compatible with conventional size 2 punches.
In forming tools orders, the parameters of the tool are sent to you by e-mail before the tool arrives. So you can get your machine ready before the form tool arrives.
Please contact us for further information about the parts and tool holder cassettes that fit your existing system.